Build To Rent
Total Management Solutions
The Bright & Duggan Property Group is a trusted Australian name in the strata, building management and property services sector playing a leadership role in the advancement of total property service solutions and innovation for over 45 years. ​
Backed by the listed ASX 200 Johns Lyng Group and managing in excess of $50 billion in assets across over 3,700 schemes, the group has the unique experience, capability and personnel to provide advisory and management services for Build To Rent clients across Australia. 
Apply For Your Build-to-Rent Budget Now
"*" indicates required fields
We 
Understand Your BTR Needs
Bright & Duggan is a leading provider of Total Management Solutions for Build-To-Rent ("BTR") properties in Australia. Delivered through our in-house network of property services businesses. We are the experts in the advisory, budgeting and management of your BTR project- adding true value and expertise.
01 Consistency:
Achieve Predictable & Reliable Income
We understand the importance of consistent returns for your long-term asset management and investment goals.

Our goal is to support consistent returns by leveraging our experience across similar-scale projects.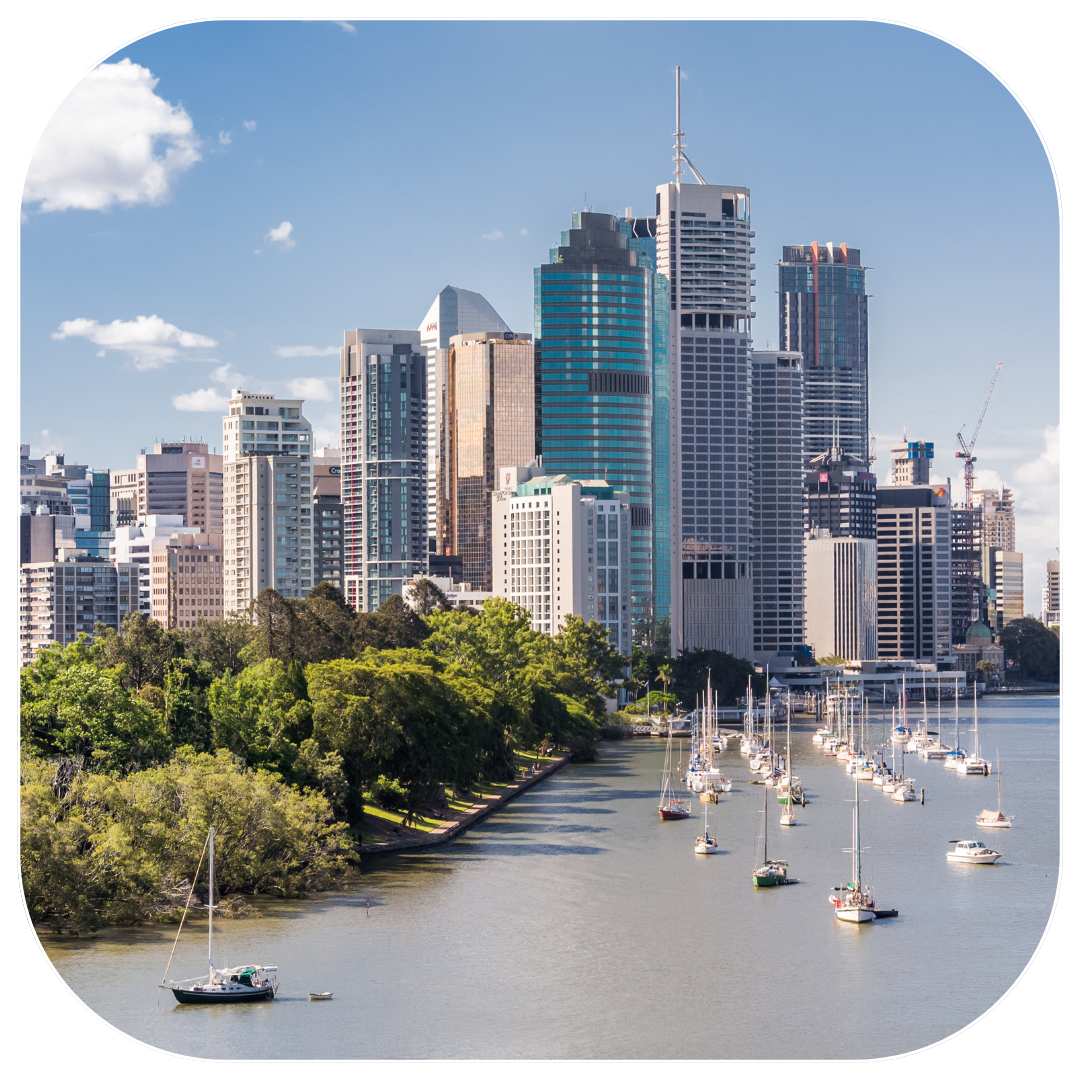 02 Certainty:
Transparent Cost Management & Optimal Outcomes
Our management approach and comparative portfolio expertise provide a deep understanding of your cost base, empowering you to make informed decisions.

Our comprehensive maintenance planning and management ensures a steady and predictable operational and capital expenditure program.
03 Control:
Embrace Strata Management Without Bureaucracy
BTR projects facilitate the benefits of community living without the constraints and obligations impacting strata and titled schemes.

Complete control over the tenancy experience, maintenance, quality, and cost, providing an enhanced living environment for your occupants.
Embracing Corporate Responsibility for a Brighter Future
SCA's Electric Vehicles in Strata
Embracing Reconciliation: Our Commitment to Indigenous Reflection and Growth
Sustainability Plan
Building a Sustainable Future: Our Comprehensive Sustainability Plan
Repairs & Maintenance
Complete Control: The Advantage of In-House Repairs and Maintenance Capability
ASX Listing & Scale
Partnering with Confidence: Harnessing the Scale and Financial Backing of Johns Lyng Group
Diversity & inclusivity
Driving Innovation and Excellence with a Gender-Equal and Inclusive Executive Team
Bright & Duggan Strata
With a portfolio of 3,715 schemes and over 85,000 lots under our management, we have established ourselves as a trusted partner for property owners across Australia. Our dedicated team of over 200 skilled professionals ensures that every scheme receives personalised attention and expert care. Our expert team have established and manage some of the most iconic and complex schemes in Australia.
Structure Building Management
Structure Building Management provides on-site management solutions to support over 100 buildings encompassing 12,367 lots. With a dedicated team of over 60 experienced professionals, Structure offers comprehensive and efficient building management services. Our portfolio ranges from schemes over 1000 units to smaller-scale buildings with just 12 lots. Whether it's a residential or commercial property, we understand that simply fulfilling contractual obligations is not enough. We go above and beyond to ensure excellence for the individuals who reside within your building.
Cambridge Management Services
Cambridge Management Services is a comprehensive provider of services, catering to all stages of development, tenancy, and management of properties and strata schemes. With a wealth of experience, we have established enduring professional relationships with numerous schemes, equipping us with valuable insights into the requirements for effective building management. We strive to go beyond traditional management services, offering innovative solutions and personalised attention to meet the unique needs of each property we manage.
Institutional Asset Management
A specialist management department catering to Institutional Asset Management incorporating mixed-use stratums, Building Management Committees, and major infrastructure. Bright & Duggan has the unique experience of advising, establishing, and managing instructional assets for Macquarie Bank, Charter Hall, Sydney Metro, Brookfield, and Lend Lease.
Johns Lyng Strata Services
Through our partnership with Johns Lyng Strata Services, we can provides a broad range of we offer integrated maintenance and repairs services to a number of large and small Strata Management, Strata Brokers, Owners Corporations and Property Managers nationally. Johns Lyng Strata Services can leverage the Group's rich 70 year history positioning us as market leaders in the field of emergency, maintenance and insurance building solutions within the Strata Community.
AirControl Australia
AirControl Australia is a leading provider of comprehensive HVAC solutions, catering to both commercial and residential needs. We take pride in offering round-the-clock service, available 24/7, to ensure that your business or home remains protected from any unexpected HVAC-related issues. Whether it's a packaged split AC system, a chiller, a boiler, a central building plant, a heat pump system, or even essential services compliance, automation, and controls, we have the expertise and resources to meet your specific requirements.
A1 Services
A1 Services is an established firm providing accurate and reliable technical services to the Construction, Property, Insurance and Disaster Sectors. A1 Services is led by proven experience, guided by unique values, offering a range of specialist services, and driven to produce outstanding results. Our experienced Project Managers, Assessors, Estimators, Administrators, and Quality Assurance team members strive in a collaborative work environment that is supported through investments in connectivity tools and tech that enable us to stay connected, wherever our clients need us to be. With our substantial breadth and depth of offering and expertise, we are equipped to contribute valuably to any size project and have geographically spread resources to deliver the work.
Apply For Your Build-to-Rent Budget Now
"*" indicates required fields
With Bright & Duggan by your side, you can trust that every aspect of your project is handled with attention to detail and professionalism. With each project, we go above and beyond to provide a comprehensive one-stop property service solution throughout our integrated management model that encompasses every aspect of the community living process. From the initial stages of planning and development to the ongoing management and maintenance of the property, our team is dedicated to ensuring a seamless experience.